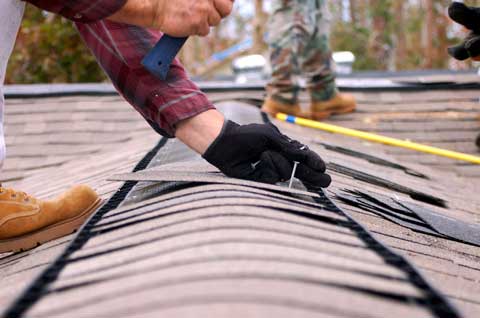 Do you ever get into a situation where you know that people are telling you that something needs to happen, but you're not sure if you REALLY need to do it. A great example of this can be seen with your car, or a visit to the doctor. It seems like any time there is a specialty service that you are having to be a part of but know little about you are at the mercy of whoever is performing the service. Another prime example of this is your roof. When people are told that they need to have a Toronto roof repair or replacement they get skeptical that perhaps someone is trying to take advantage of them. How can you really know one way or the other?
The truth is you can know what to look for, and it not only not difficult to see if the person is telling you the truth, you can check this on your own. To begin with you need to be doing a good solid roofing examination at least once a year, and this needs to be done from up close, not from the driveway as you are pulling out one day. There are real things that you will need to look for and this must happen from the roof or nearby.
When it is cold outside do you have ice that forms along the edge of your roof? Do you have shingles that are curled, cracked or just plain missing? One of the most obvious signs is a staining or leaking that occurs in the rafters or in an attic space. If you start to see spots or stains on your ceiling within your home, there is a serious problem that needs to be addressed. This is not something that you want to let go, and although it can sometimes be difficult to take care of because of finances the alternative can be so much worse. Replacing your Toronto roof is one thing, but having to take care of a lot of interior damage as well because of moisture and mold can be both costly and hazardous to you and your family's health.
For more information on what you need to look for in Toronto roofing repair or replacement click HERE, or you can call the certified experts at Walker Contracting. They would be happy to give you an in home consultation and show you what you may have happening in your home. The experts at Walker are excellent at helping you understand what is going on and ultimately what needs to be done about it. They will guide you to have the best possible solution for your home and the results will not only be within your budget but also the envy of your neighbors.